Kenya Veterinary Board releases a statement on the Corona Virus Pandemic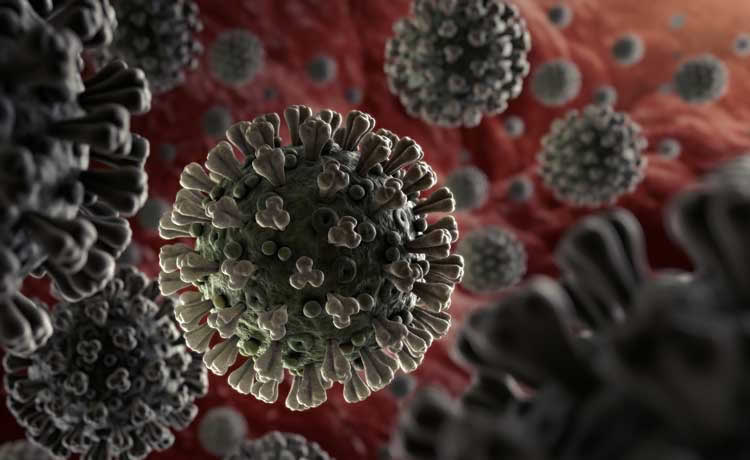 The Kenya Veterinary Board (KVB) wishes to applaud the government efforts in mitigating the negative effects of the COVID-19 pandemic through the National Emergency Response Committee and other state and non-state actors' interventions. The Kenya Veterinary Board is a Statutory Body established by the Veterinary Surgeons and Veterinary Paraprofessionals (VSVP) Act. No. 29 of 2011 "to exercise general supervision and control over training, business, practice and employment of veterinary surgeons and veterinary paraprofessionals in Kenya and to advice the Government in relation to all aspects of veterinary practice thereof"… Veterinary services preserve and develop animal resources that provide incomes to households, reducing poverty and hunger in Kenya through improving rural livelihoods and feeding the country through safe good quality foods of animal origin subsequently enhancing public health and to conserve wildlife and fisheries resources for posterity.
The current pandemic christened COVID- 19 is a novel type Coronaviruses Infection. Corona virus infections are common in animals and humans. Some strains of corona viruses are zoonotic, meaning they can be transmitted between animals and humans, but many strains are not zoonotic. While the current pandemic is predominantly maintained by human to human transmission, the other recent corona virus infections which have been zoonotic include the Middle East Respiratory Syndrome (MERS) and Severe Acute Respiratory Syndrome (SARS) that required direct veterinary intervention. More than 70% of animal diseases are zoonotic (transmissible to humans) such as the current corona infection, making animal health and public health closely related as envisioned under the '' One Health Approach.''
The Kenya Veterinary Board wishes to draw attention to the roles and responsibilities of the veterinary profession and public health highlighting the specific veterinary activities which are key to ensure a continuum in food safety, disease prevention, emergency management and conservation of wildlife. To effectively tackle the challenges posed by the COVID -19 pandemic the government has taken commendable measures which the Board urges all members of the public to abide by in order to combat the spread of the disease. Effective Friday 27th March 2020, the Government of Kenya took restrictive measures to allow only essential services daily from 7pm to 5am which in their very nature veterinary services remain essential to the human health. These decisions raise questions regarding potential adaptations that need to be implemented by the veterinary profession.
It is important that COVID-19 does not lead to inappropriate measures being taken against domestic or wild animals which might compromise their welfare and health or have a negative impact on biodiversity and the human beneficiaries. The Board expects the National Veterinary Services to be part of the National Emergency Response and the County Veterinary Services playing a similar role at the county level supporting core functions of the public health response, such as screening and testing of surveillance and diagnostic samples from humans. Veterinary clinics can also support the public health response by donating essential materials such as personal protective equipment and ventilators.
In this context, the Kenya Veterinary Board recognizes specific activities that comprise Veterinary Services as essential services and have engaged the relevant authorities to ensure that this clarity is set out for the benefit of the public and delivery of the services outlined.
1. Veterinary Public Health Activities
Veterinarians play a key role in disease prevention and management including those transmissible to humans and to ensure food safety for the populations. In the current situation, it is crucial that, amongst their numerous activities, they can sustain those necessary to ensure that:
national and county veterinary regulatory and inspection services can oversee the integrity of public health with activities such as meat inspection,
only healthy animals and their by-products enter the food supply to guarantee food safety for the populations,
emergency situations can be addressed,
preventative measures, such as vaccination against diseases with a significant public
health or economic impact, are maintained,
veterinary supplies are sustained and priority research activities continue.
2. Supporting veterinary activities in their context
When conducting their work, veterinarians have the responsibility to safeguard their health, the health of those they work with and their clients' health. Hence, they must ensure that appropriate levels of biosecurity are implemented, that their personnel are protected with the necessary equipment, and that animal owners are informed of precautionary measures in place. It is the responsibility of each individual to ensure that appropriate behaviours are respected in the framework of these activities, to avoid further spread of COVID-19.
3. Precautionary measures by animal handlers and owners
There have not been any reports of companion or other animals presenting clinical signs caused by COVID-19 virus infection and currently there is no evidence that they play a significant epidemiological role in this human disease. However, because animals and people can sometimes share diseases (zoonotic diseases), it is still recommended that people who are sick with COVID-19 limit contact with companion and other animals until more information is known about the virus. When handling and caring for animals, basic hygiene measures should always be implemented. This includes hand washing before and after being around or handling animals, their food or supplies, avoid petting or kissing pets and other animals, licking or sharing food. When possible, people who are sick or under medical attention for COVID-19 should avoid close contact with their pets and have another member of their household care for their animals. If they must look after their pet, they should maintain good hygiene practices and wear a face mask if possible.
4.National and County Government Veterinary Services and role of private practitioners
Medical and Veterinary Services in public and private sectors should work together using a One Health approach to share information and conduct a risk assessment when a person with COVID-19 reports being in contact with companion or other animals. If a decision is made as a result of a risk assessment to test a companion animal which has had close contact with a person/owner infected with COVID-19, it is recommended that RT-PCR be used to test oral, nasal and fecal/rectal samples. While there is no evidence of a COVID-19 infection spreading from one animal to another, keeping animals that test positive for COVID-19 away from unexposed animals should be considered best practice. The detection of COVID-19 virus in animals requires to be reported to the World Organization for Animal Health (OIE) including information about the species, diagnostic tests and relevant epidemiological information.
5. Are there any precautions to take with animals?
Although there is uncertainty about the origin of the COVID-19 virus, as a general precaution, when visiting live animal markets, wet markets or animal product markets, general hygiene and biosecurity measures should be applied. Any contact with animals in the wild or stray animals including their waste especially those possibly living around the markets (e.g., stray cats and dogs, rodents, birds, bats) should be avoided. Standard recommendations to prevent infection spread include regular hand washing, covering mouth and nose with the elbow when coughing and sneezing and avoiding close contact with anyone showing symptoms of respiratory illness. As per general good food safety practices, raw meat, milk or animal organs should be handled with care, to avoid potential cross- contamination with uncooked foods. Meat and other animal products from healthy livestock that is prepared and served in accordance with good hygiene and food safety principles remains safe for consumption. Based on currently available information, trade restrictions on animals or animal products are not recommended. Precautions for packaging materials should be grounded on the observation of basic hygiene, ensuring it is clean and free of visible contamination. In meat and other animal product outlets handlers of money should not be allowed to handle or pack raw foods simultaneously.
Finally, following the directive of working from our homes, we are all required to adjust to these changes to our usual way of life. The KVB recognizes all the veterinary surgeons, veterinary paraprofessionals and wider veterinary teams who have worked so hard to put new measures in place to ensure public health safety. On what the announcement of essential services would mean for veterinary care and while seeking urgent clarification from the government, the KVB advices that veterinary practices need to continue to operate in order to provide emergency care, fulfil urgent prescriptions and maintain safety in human food supply chain as they follow strict disinfection and antisepsis protocol to ensure health and viable populations of domestic animals and wildlife. Veterinary practices that remain open to save lives and support disease surveillance must take effective measures such as minimizing the number of clients seen face-to-face keeping to the necessity of veterinary emergencies while the veterinary teams insist on strict social distancing measures at all times. As KVB, we expect the veterinary medical experts will continue to educate the public who are their clients on their role especially the observance of biosafety measures in breaking the Covid-19 Pandemic transmission cycle. I wish to apologize to those veterinarians who may have been caught up by the law enforcement agents during curfew enforcement and assure you that the respective government authorities are consulting to ensure that the essential services you offer are not disrupted. We know this period is one of great uncertainties and that difficult decisions are having to be made requiring that all Kenyans of goodwill take a lead. Thank you.
Dr. Christopher Wanga, PhD, EBS, Chairman, Kenya Veterinary Board